Namaste and Greetings from Sherpa Mountain Adventures Team!
Many Congratulations for your successful trekking in the Himalaya!
First of all, the Sherpa Mountain Adventure team would like to wish you and your family a very happy Holiday season. Also, we would like to thank each of you so very much for participating with us for your adventure, trekking to Nepal, Bhutan and Tibet. It was such an honor for us to be your guide in the Himalaya and to share with you, the beauty and culture of the region.
This years' trekking season has been wonderful and very successful; thanks to all your hard work and positive actions during our trip. We have accomplished many great works throughout this year and last year's adventures.
For those who joined HDF rebuilding projects in Chhulemu viilage, we were able to build an earthquake resistant home for the family who was in a financially difficult situation. On behalf of the community of Chhulemu and Sherpa Mountain Adventures team, we would like to express our gratitude from the bottom of our hearts to HDF and all the supporters for such a generous humanitarian effort.
For those who joined the Good Karma Trek and Medical Mission to Nepal, with your generous support we were able to deliver a great humanitarian service for the people who needed the most help.
Through our Medical Mission, we gave free treatment to 760 people last year and nearly 400 people this year, in the remote village of Taksindu, an area that has no medical access available for the people.
Through The Good Karma Trek, we helped to create many jobs in the remote areas and helped sustain many major industries during a difficult time in Nepal. As you all know, Nepal was hit by a massive earth- quake on April 25, 2015 and May 12, 2015. Due to this enormous disaster in one of the poorest countries, many people are still suffering and trying to rebuild their work and family life.
So the SMA (Sherpa Mountain Adventure) team is continuing to work to bring jobs and economic opportunity to the most affected areas in Nepal. We sincerely thank you and appreciate that you chose to travel with us and also to help our communities during these hard times.
Nepal is one of the most naturally beautiful countries in the world and has a unique culture all it's own.
We invite you and your friends to join our mission to continue supporting Nepal and perhaps experience another journey there for yourself or with family and friends. We look forward to more adventures with you in 2017. We wish you and your family a Happy Holiday Season!!!
Please remember us for your next trekking to Nepal – http://sherpamountainadventures.com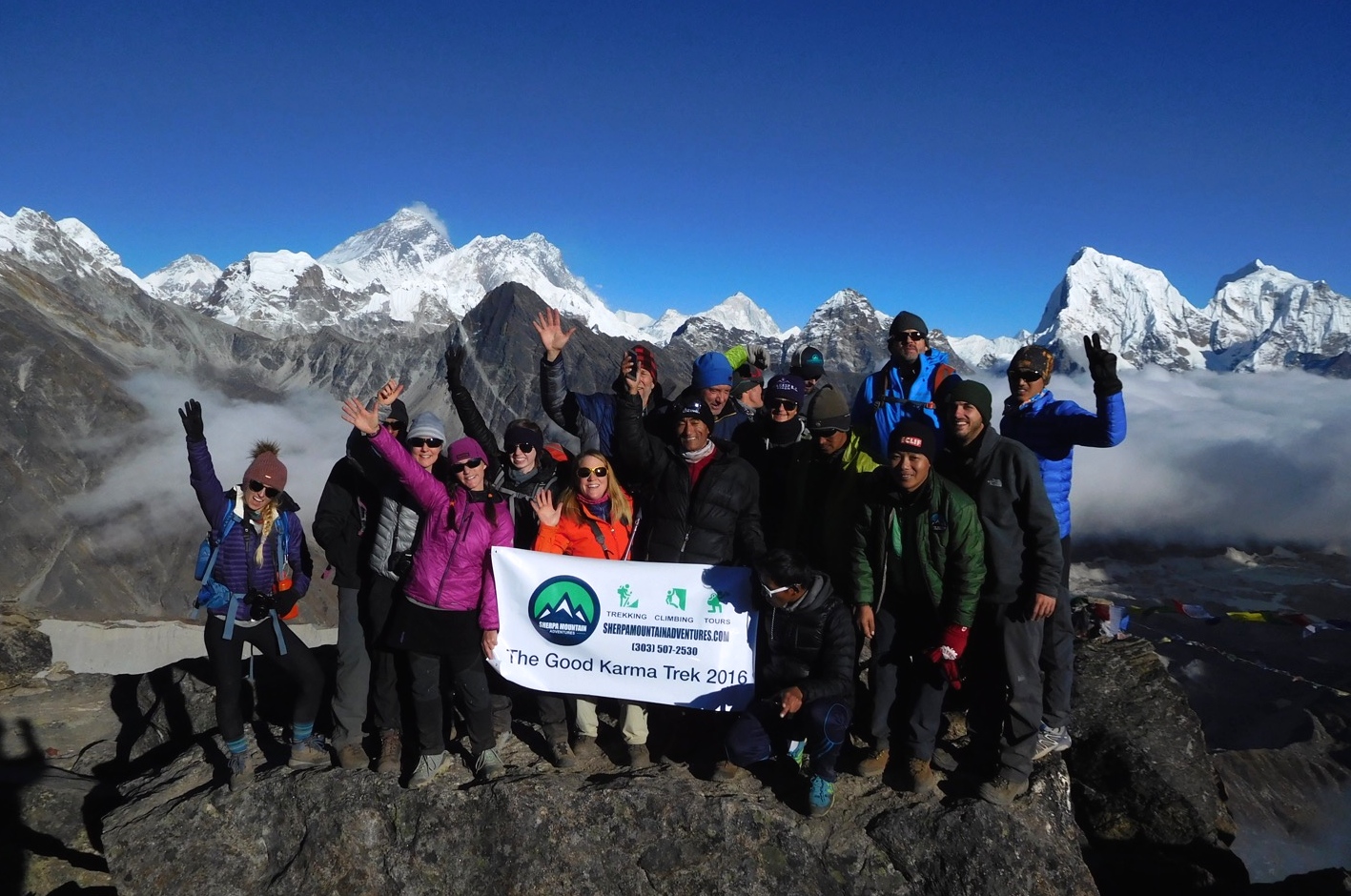 Good Karma Trek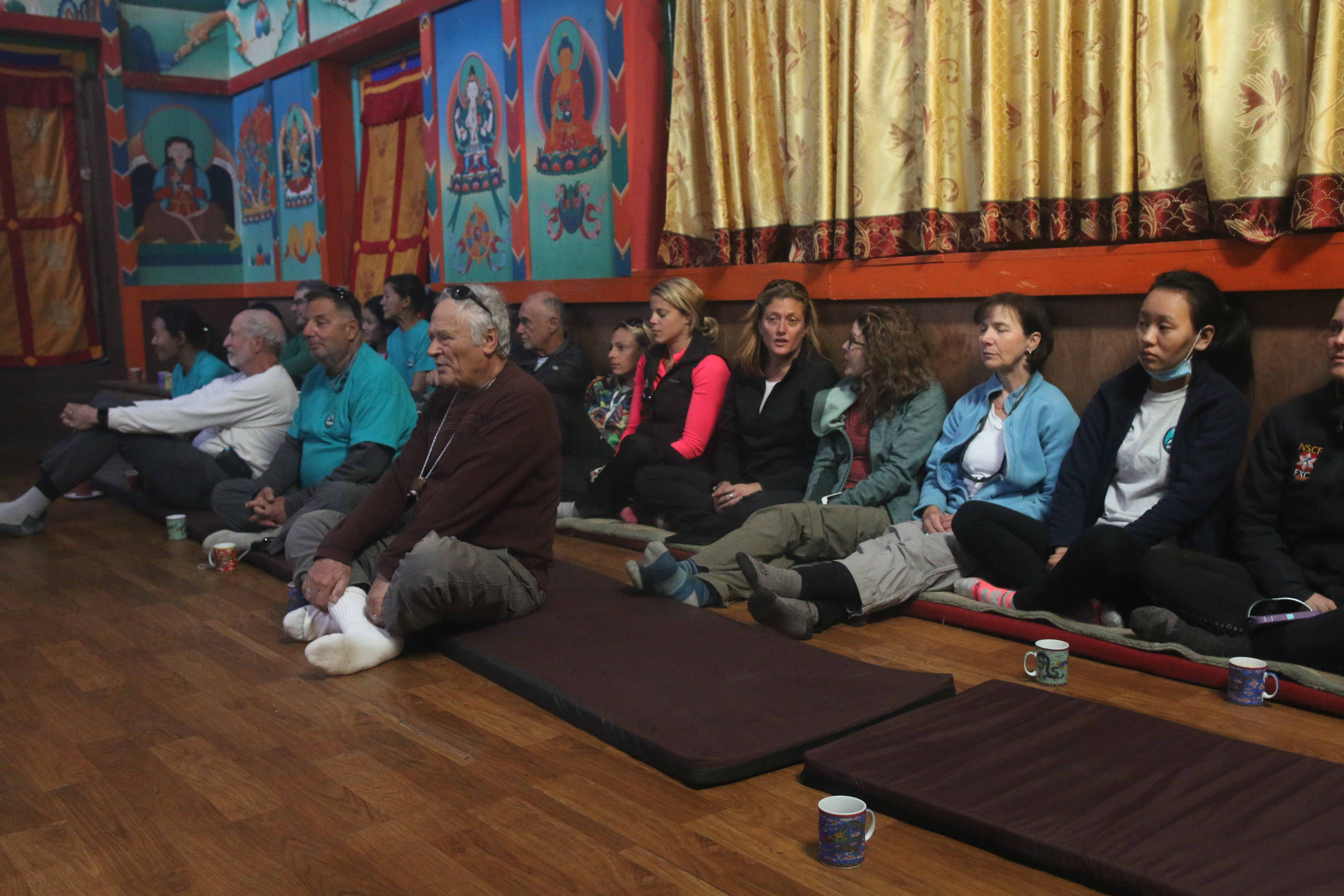 Medical Mission Group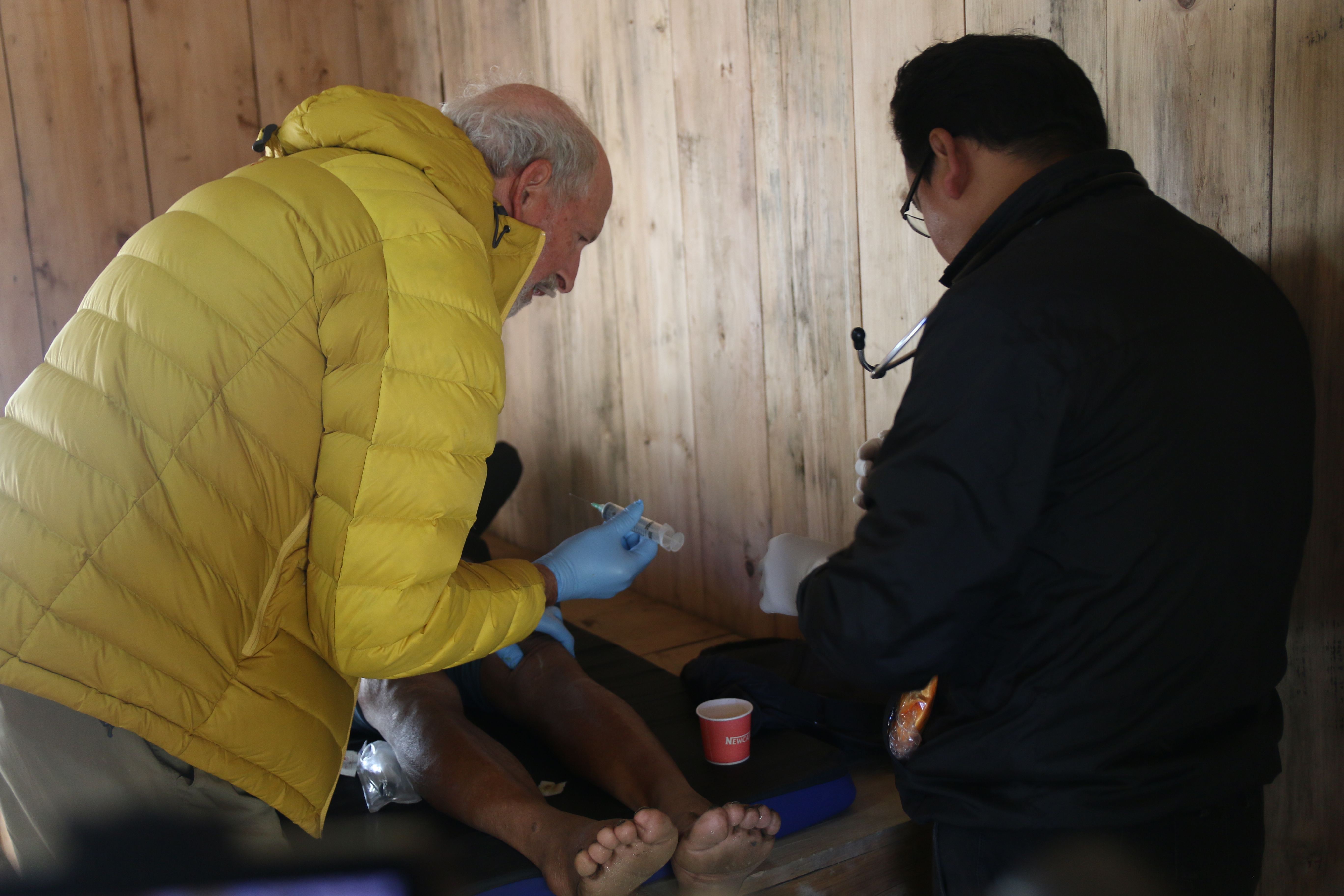 Medical Treatment
With love and Cheers,
SMA Team